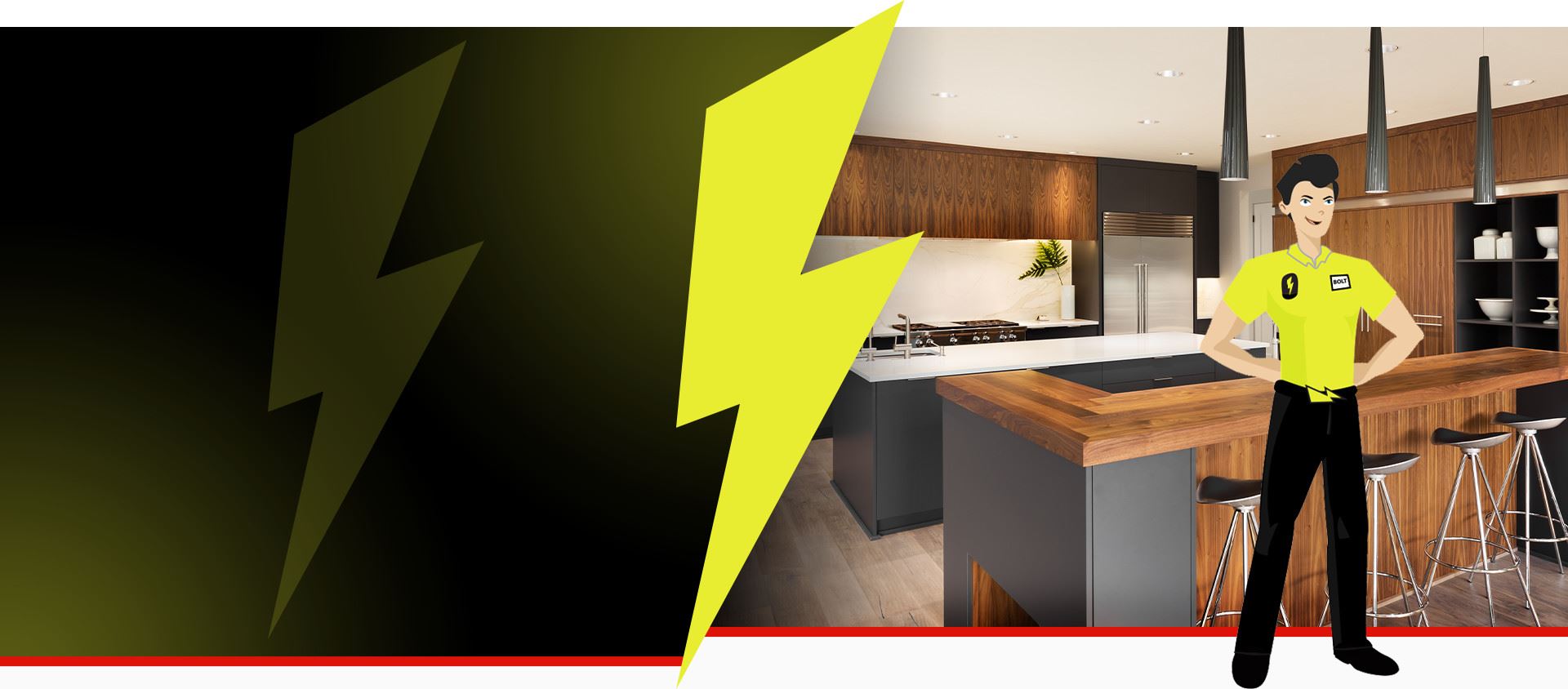 Electricians in Jacksonville
While other electrical contractors might simply ask you to trust them, we think differently at Bolt Electric. We believe it is better to earn our customer's trust. That is our goal for every household, business, or organization we serve. We have set out to accomplish this by making a list of promises that we work hard to fulfill.
Our team:
Provides respectful and courteous customer service
Is attentive to detail, making sure our work caters to your exact specifications
Arrives on time and prepared for the job
Demonstrates their skill through the quality of their work
Is professional and tidy, leaving your property free of any messes
Checks up on you after our service to ensure we have met or exceeded your expectations
Call (904) 977-5454 for a free service estimate or fill out our online contact form.
Why Choose Bolt Electric?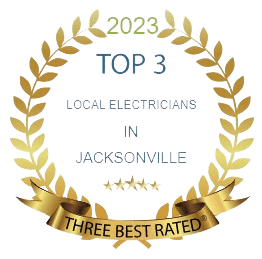 Hiring an electrician can feel like buying a lottery ticket. There are so many to choose from that you may find yourself a picking contractor and hoping you have made the right choice. At Bolt Electric, we strive to make choosing our Jacksonville electricians an investment—not a gamble. To do this, we do not start our service until you have approved our price quote. After we have finished the job, we guarantee your satisfaction. This means that should any unlikely problems arise in the future, you can call us to fix them right away.
Beyond our guarantees, choosing us for your next project or repairs is a smart choice because we have invested in ourselves. We have taken the necessary steps to become licensed in Florida, and we are always seeking to learn more. That is why every service technician at Bolt Electric participates in regular training to learn about the latest in trade technology and craft. By expanding our skillset, we continue to offer the best electrical solutions in the industry has to offer.
Connect with Bolt Electric onlineor call us at (904) 977-5454.

10% OFF Surge Protector Special

Save 10% on a whole-house surge protector purchased from and installed by Bolt Electric.

10% OFF Landscape Lighting Special

This offer entitles you to a 10% savings on our landscape or security lighting design and installation services.

10% OFF Smoke Detector Special

Save 10% on each hard-wired smoke detector purchased from and installed by Bolt Electric.

10% OFF Smart Irrigation Special

Save 10% on a smart irrigation system purchased from and installed by Bolt Electric.

There When You Need Us Your Satisfaction Guaranteed
It's bad enough to lose power in your bedroom, but far worse when it happens in the wee hours of the morning. For that and any other major electrical emergency – like flickering lights or a sparking switch – count on Bolt Electric for 24/7 service.
Contact Us Today
See What Our Customers Are Saying Featured Reviews

"My technicians Alex and Josh were Uber professionals and they arrived early for the job. They also worked hard in the heat to get my panel done."

- Lonnie M.

"I unexpectedly had to get my outdated electrical panel upgraded to renew my insurance. Bolt Electric replaced it for the best price, and did a great job!"

- Sherry R.

"I would recommend this company to anybody who needs any electrical work done."

- Bruce S.

"On time, on point, and efficient...exceptional work ethic and work quality. Very respectful of property and customers' time. Thanks, Alex!"

- Noel C.

"Joshua came out and fixed the bonding wire on my pool pumps and replaced old and rusty conduit on one of the pumps. Fast work abs a reasonable price."

- Steve H.

"I had Bolt electrician come out to replace my outdoor light fixtures today. He is very professional and helpful. The price is reasonable compared to other companies."

- Adenah S.

"Alex was very professional and helpful. When working on my wiring, he corrected several issues that were present from previous rework at no additional charge."

- Justin J.

"He's helped me on a few occasions and I couldn't ask for more with respect to customer service, knowledge of electrical problems, and the education he gave me yesterday."

- Mitchell C.

"Both men were friendly and worked quickly, leaving the repair site clean. They explained what work they needed to do."

- Carol B.

"We spoke to many others but Bolt exceeded our expectations and would definitely recommend them.Alan, his helper as well as Mark."

- Molly S. Ready To Get Started Apply using our contact form
or give us a call at

(904) 977-5454

.